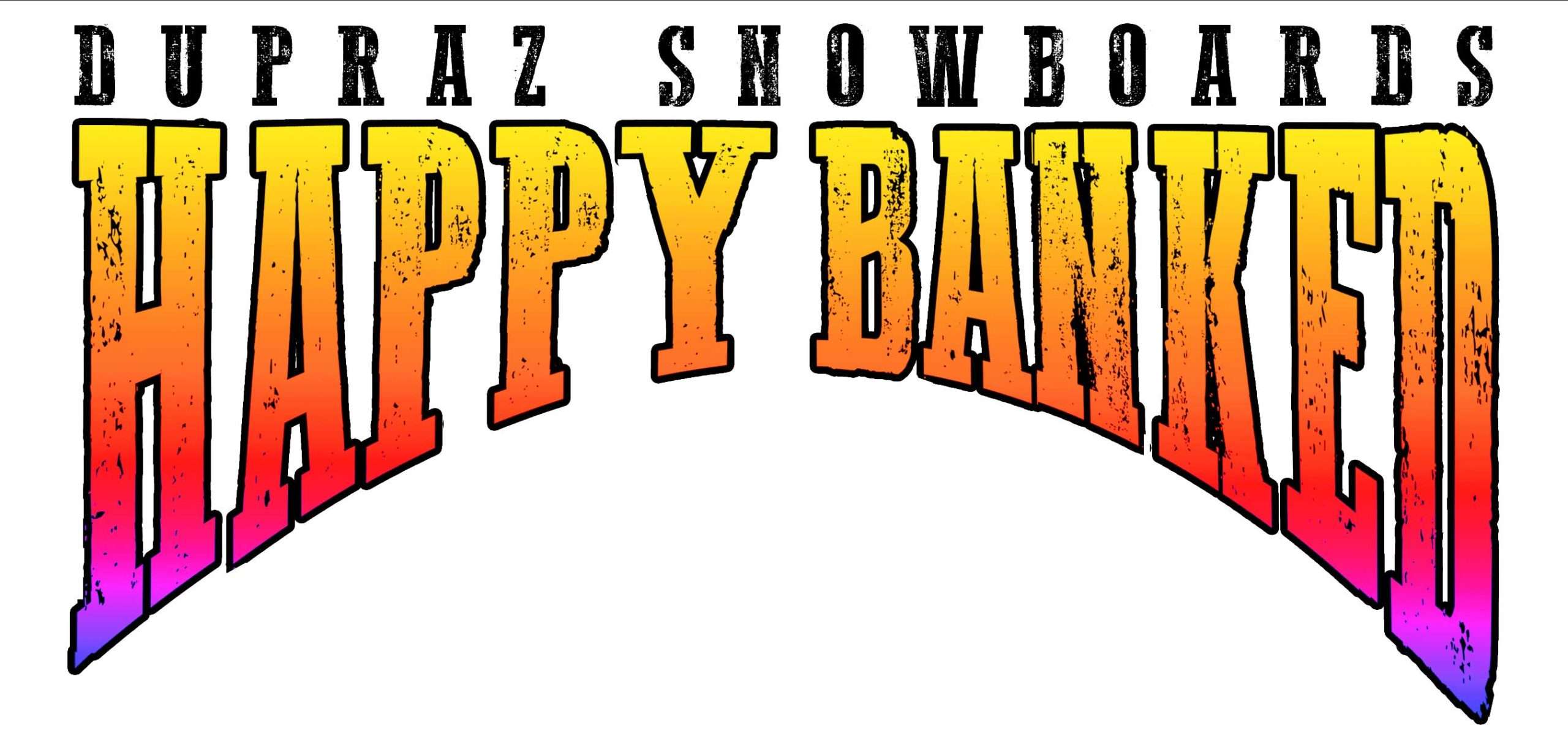 And here we go again for the 15th season of the Dupraz Happy Banked...
Sinuous courses of hand-crafted banked turns, following the natural relief, a flight of gates?.and a time! A practice at the crossroads of boardsports, mixing the techniques of snowboarding with those of surfing and skateboarding, giving pride of place to the fluidity of the ride for pure sliding sensations.
A user-friendly format accessible to all for maximum FUN!
This winter, go to Leysin (Info HERE) and Flaine/Grand Massif (below), 2 dates, en partnership with the relevant tourist offices and ski lifts, Rip'Curl Europe, Giro snow, Alaïa Group, La Chaussette de France, YourLogoPartout, LePoulpe, La Fruitière de La Chapelle and the WSF.

SATURDAY 9 APRIL

- FLAIN (

F)
CANCELLED
Due to the unfavourable weather conditions, in particular the heavy snowfalls and strong winds forecast for this weekend, we cannot guarantee the smooth running of the event and the safety of the site for all participants,
Unfortunately, as the organiser, we have to cancel the Dupraz Happy Banked Slalom scheduled for Saturday 9th April in Flaine.
It is, as you can imagine, with great regret After two years of absence due to the pandemic and with already more than 120 registrations on this date, the Dupraz Happy Banked of Flaine, let us foresee a magnificent edition 2022.
I would like to thank you all on behalf of all the partners and associated sponsors, for registering and booking your Saturday to have a good time with us,
We look forward to seeing you next year for another round of Dupraz Happy Banked Slaloms!
Very good end of season to all
Keep on riding !
Serge