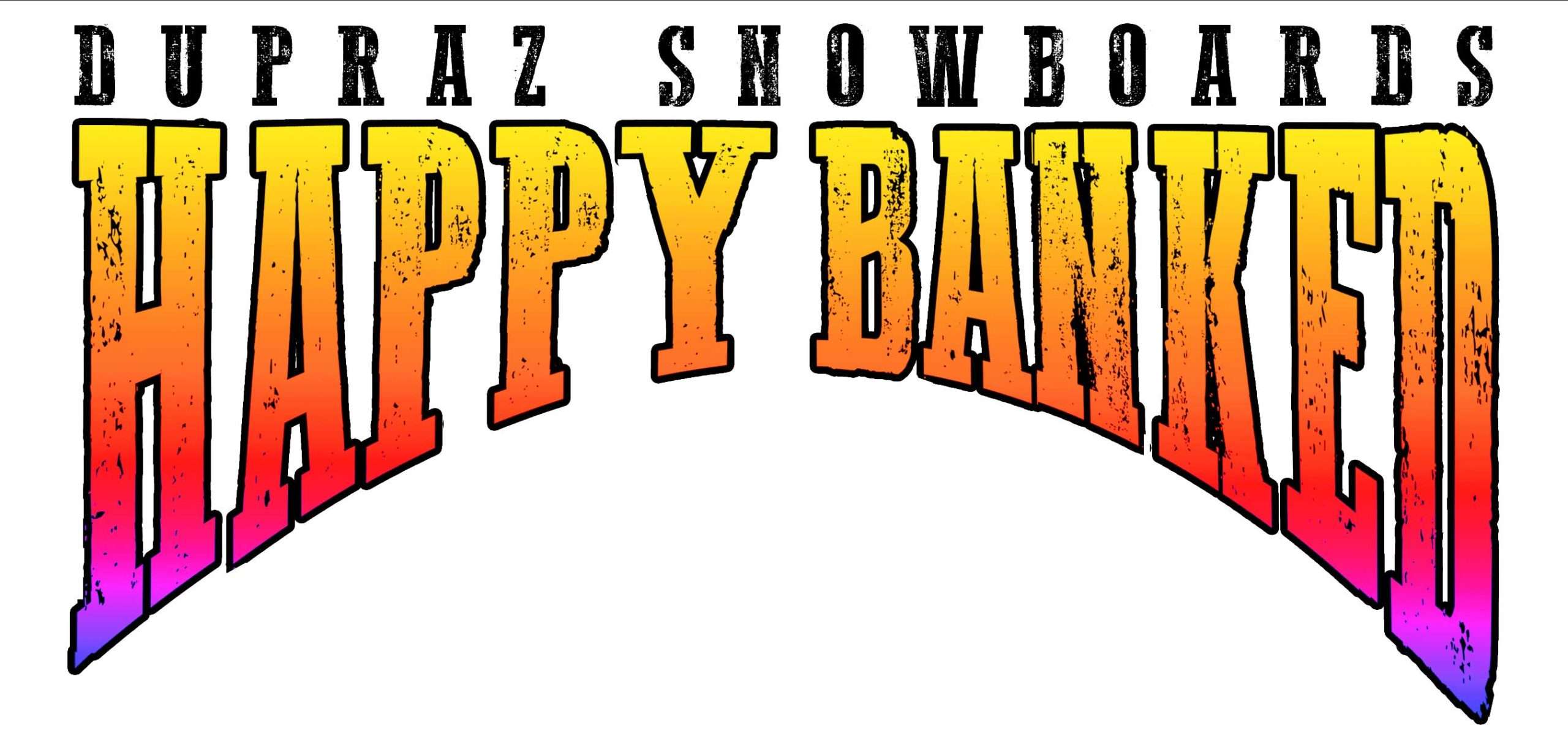 Postponement of the 2022 edition -> HERE
The season of the famous Dupraz Happy Banked Slalom is coming!
We are back for at least the 15th season*. of the Happy Banked Slalom Dupraz.
First date in Leysin (CH) on 19 March 2022 & Flaine/Grand Massif9 April 2022.
Book the dates, wax your board and bring your friends for a day of fun in the mountains. After 2 years of cancellations, we are finally back on the slopes with good vibes, great prizes and our cheese trophies for the fastest riders.
We look forward to seeing you in Leysin on 19 March for the first stage. It's a race against the clock with a series of curves and banked turns, shaped or rather shaped by hand to fit the natural landscape. The course is designed by Nicolas Vaudroz, a local figure and artist, a D1 rider from the beginning. Get ready to spend a fun day with other snowboarders at this Dupraz Happy Banked Slalom. An event that combines the basics of three board sports, mixing snowboarding techniques with those of surfing and skateboarding. Staying fluid is the key to finding the fastest line and winning the race while enjoying the thrill of the descent along the way. The Dupraz Happy Banked Slalom offers a friendly format accessible to all riders of all levels for maximum FUN! Come and ride with us or just have a good time with us in a simple and relaxed atmosphere.
Rendezvous in Leysin, in partnership with the tourist office and the ski lift company, supported by Rip?Curl Europe, Giro snow, Alaïa Group, La Chaussette de France, YourLogoPartout, LePoulpe, La Fruitière de la Chapelle and the WSF.
Packages: Reduced rate CHF 30-. (CHF 56-.) Withdrawal at the cash desk for participants registered online.
Access : AI chairlift
*the first to give us the dates of the first edition in Leysin will be rewarded with surprises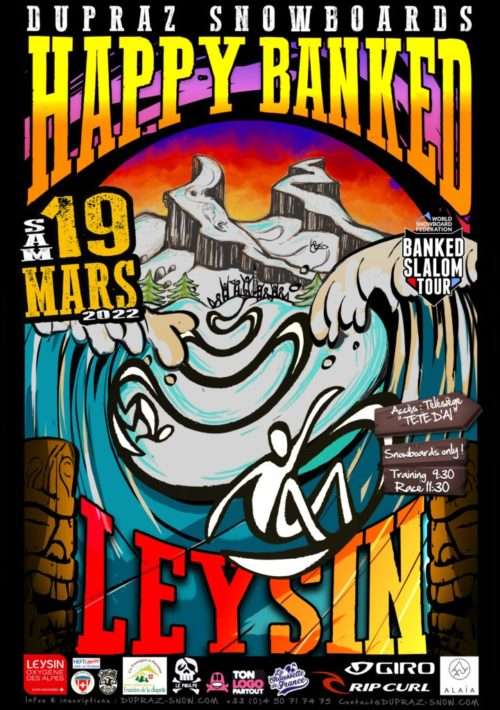 REGISTRATION CLOSES ON THURSDAY 17 MARCH