The full Dupraz experience, in a smaller size.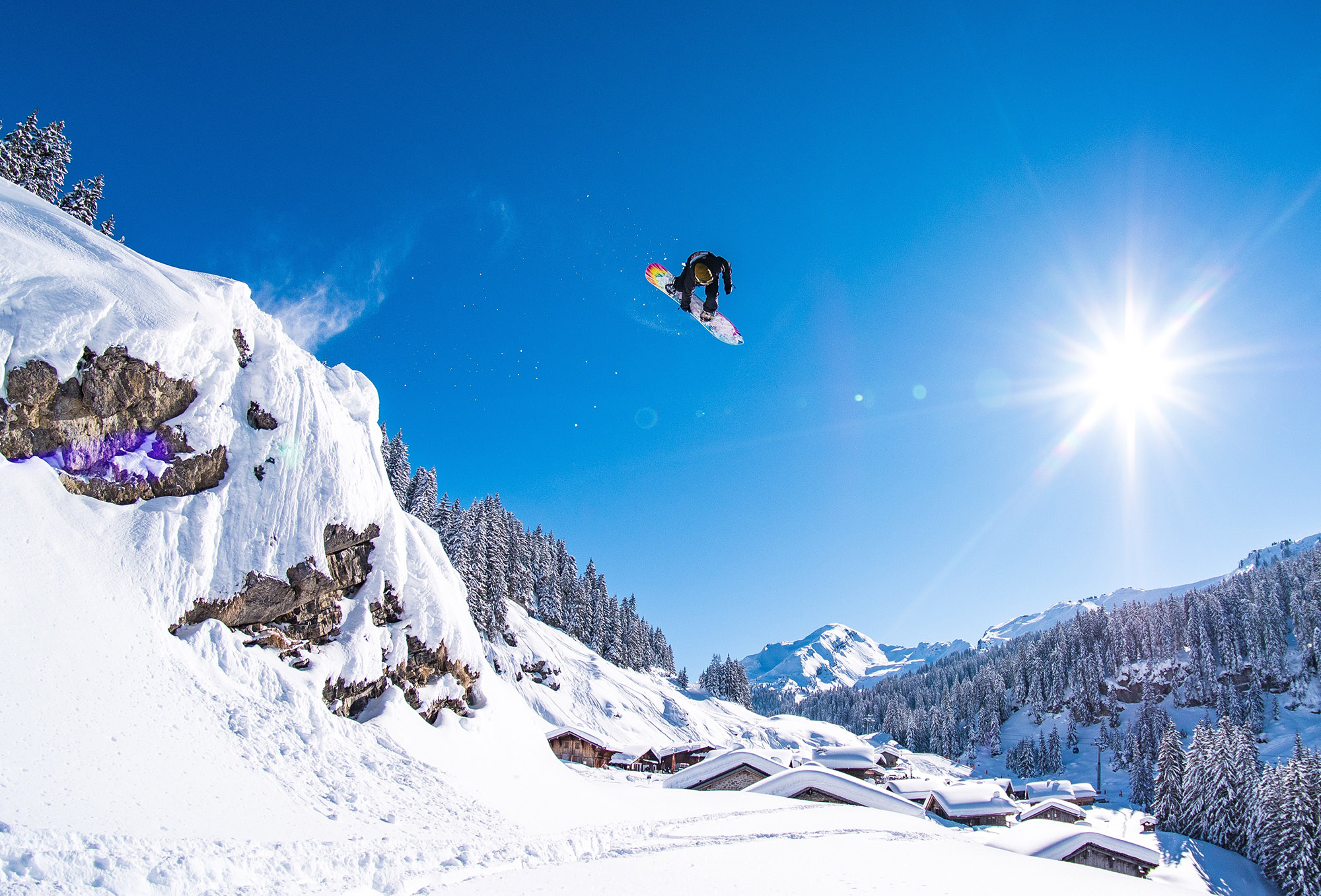 The 5'2, along with its sidekick, the slim-waisted 5'2N, brings the D1 magic to the smaller riders out there. Even though these two are the smallest D1's, they still shine with the unmatched carving prowess and powder float of their bigger siblings. Lighter riders will appreciate the softer flex that has been carefully dialed in just for them. The beauty of this particular size is that larger riders can enjoy it too! Riders who normally ride the 5'5 and 6' D1 can size down for a softer buttery board that can still carve with the same panache you've come to expect from Dupraz. Our friends in Japan choose the 5'2 for tight tree runs, even when the powder is bottomless. Sidehits and freestyle have never been more fun and adding a 5'2 to the quiver will bring a new dimension to your riding.

A fluid, natural and intuitive ride, a natural ease of release in powder and secure support on hard snow. The N version stands for "Narrow" and is naturally aimed at girls and light riders with smaller sizes. It is more manoeuvrable without losing efficiency. Compared to its size, the 5?2? provides unparalleled safety, confidence, comfort and stability.

Order today for delivery on December 1st.

Beginner
50 kg 80 kg
Confirmed
45 kg 75 kg
Expert
40 kg 70 kg
Beginner
1.40m 1.70m
Confirmed
1.45m 1.75m
Expert
1.50m 1.80m
Length
Better lift, without the sensation of length, this is the advantage of the Dupraz shape.
This 158 rides like a 150I promise!
As you can see the length in contact with the snow is identical for these 2 boards. Clear advantage for the Dupraz, which gains in bearing surface, so useful in many conditions...
Profile and camber
Thanks to the famous Aquasmooth Rocker (from which the entire snowboard and ski industry was inspired), the spatula guarantees the absorption of the irregularities of the terrain and an almost instantaneous de-icing in powder snow.
Construction
Nothing beats a good and solid wood core combined with tri-axial fibreglass, rubber reinforcements above the edges, which ensure the glueing between the steel of the edges and the fibreglass. But they also serve as shock absorbers. The whole thing is assembled with a sole and thick edges to allow you to maintain your board for a long time!
Top cover with underside printed decoration
Technical Specifications
Shape: directional, patented
Profile: Aquasmooth Rocker
Core: 100% wood, assembly of several species
Fiberglass: tri-axial
Base: high density trench
Manufacturing: European Union
Board Specs
Actual size: 158 cm
Height felt: 146 cm
Minimum stance: 46 cm
Maximum stance: 62 cm
Square length: 108 cm
5'2 N :
Width of spatula: 29.3 cm
Skate width: 24.2 cm
Heel width: 28.2 cm
5'2 :
Width spatula: 30.7 cm
Waist width: 25.6 cm
Heel width: 29.5 cm
Infinity 4D shape
A unique shape that allows the vast majority of riders to have a board that performs in all snow conditions and types of slopes.
Follow us on social networks
Dupraz Snow 2023 - Copyright - All rights reserved - Secure site SSL protocol - Secure payment by credit card
Webmaster : DDM3.COM - Referencing : Cracker's Tech
Photo credits : Sebastien Anex - Atis Erics - Andonie Elpede - Jean-Marc Favre - Fabien Lamborot - Quentin Lerouey - Chris Bowers - Damien Deschamps - Josh Nisbet - David André - Tristan Schu - Ryan Pappas - Fabien Debout - Boris Ligier - Nicolas Rosset - Théo Grisey - Maszewski André
Dupraz Snow 2023 - Copyright - All rights reserved - Secure site SSL protocol - Secure payment by credit card
Webmaster : DDM3.COM - Referencing : Cracker's Tech
Photo credits : Sebastien Anex - Atis Erics - Andonie Elpede - Jean-Marc Favre - Fabien Lamborot - Quentin Lerouey - Chris Bowers - Damien Deschamps - Josh Nisbet - David André - Tristan Schu - Ryan Pappas - Fabien Debout - Boris Ligier - Nicolas Rosset - Théo Grisey - Maszewski André
"Enjoy the ride