Dupraz Happy Banked Leysin 2022 Recap
Magnificent edition of the Dupraz Happy Banked of Leysin !
Happy is indeed the adjective that best describes the atmosphere that reigned throughout this extraordinary day!
170 registrants and a crowd of 300 spectators at the finish area enjoying sangria, soft drinks and a raclette with friends and fellow riders between the two runs testing a D1 ... There was a great vibe and you could see smiles everywhere under the beautiful spring sun that was shining this Saturday in Leysin! smiles under the beautiful spring sun that was invited to Leysin on Saturday!
The flow of the course, the flow of smiles, the flow of life, the flow of good vibesenough to make us forget the two years of covid cancellations. It was MAGNIFICENT to be together again in this beautiful atmosphere!
Thank you all for your presence, thank you to the partners: The tourist office and ski lifts of Leysin , Rip?Curl Europe, Giro snow, Alaïa Group, La Chaussette de France, YourLogoPartout, LePoulpe, La Fruitière de la Chapelle, Leysin ski school and the WSF. Many thanks to all those who made this memorable day possible!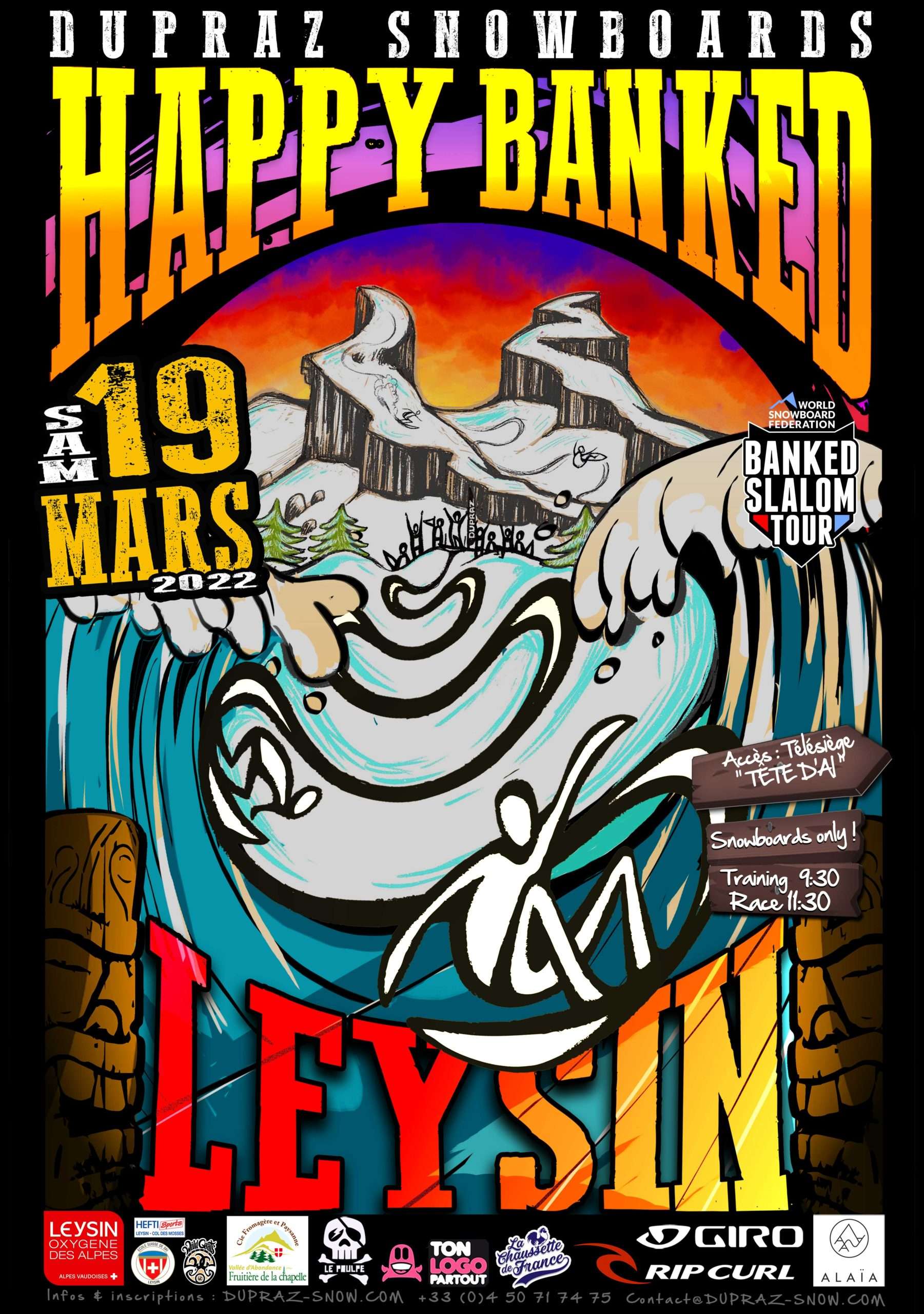 Our warmest thanks go to:
Antoine Guignard (shape & bar), Andrew Prafandaz (shape & nice food), Jody Froment (line and shape), Chris Baer (video & logistic), Milo Schwitzgebel (shape), Oliver Scherrer (time), Malik Detraz (time), Vanessa Hourcade (starter), Thibault Titballs (shape), Valentin Guignard (shape & dj), Ben Bard (sound), Matti Froment (shape), Sol (sangria), Sam (grooming of the finish zone), Tom Cosgrove and LAS team (shape), Esther (shape), Yves Barroud (shape and boille), Seb Anex (sebanex.com - photos ), Yvon Labarthe ( flyingfocus.ch - drone & video), Anna Labarthe (video)

The Dupraz crew Stan Leclerc from Marseille !!! Serge, Seb, Stan, Grid and Paul , (shape & logistics)
And everybody that helped setting up and cleaning the base camp, as well as bringing all the gates and banners down!!!

The last word from the master of ceremony Nico Vaudroz:
"Finally, I would like to thank everyone for participating in this incredible edition, which was marked by a extraordinary energy,Where the positivity rate has risen to unimaginable levels?
Thank you all, I wish us all to meet again next year God willing, in Leysin 😉 - Serge Dupraz
- Results -
Ranking based on the best time of the two timed laps.